1GSPS Digital Receiver based on ePC-K7 and FMC-1000 AD9680 Data Acquisition Board with Kintex7 FPGA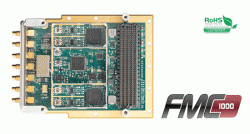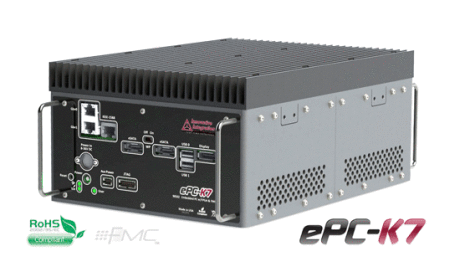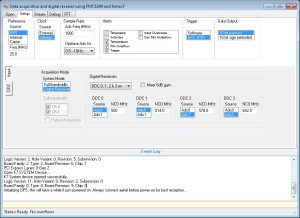 In 2015 Entegra Solutions supplied the first quad channel DDC receiver using the AD9680-1000, an industry leading converter offering a SFDR of 80dB over a wide bandwidth. As integrator for Innovative Integration who were the first COTS vendor to supply the Analog Devices AD9680-1000 on a FMC module. The AD9680-1000 is a new 1GSPS 14 bit device with dual converters and quad DDC. Analog Devices say "The AD9680 is optimized for wide input bandwidth, high sampling rate, excellent linearity, and low power in a small package."
Innovative Integration have integrated this industry leading converter onto a FMC module complete with low jitter PLL and dual 1GSPS 16 bit Dac. This can be used on the ePC-K7, a conduction cooled COM express based PC with large Kintex7 FPGA and dual FMC sites. Other features include optional GPS, dual Ethernet, USB, SATA, DisplayPort & IEEE-1588. When the GPS is fitted, this can be used to discipline the sample clock and align the start of sampling to 1PPS.
Entegra Solutions were contracted by Thales Group to customise the logic and software supplied with the hardware to implement a four channel digital receiver. The receiver uses direct sampling and down conversion to receive a DVB-T signal from the UHF frequency band using undersampling. The FPGA firmware was modified to present the complex baseband signal at 64/7 MSPS.
The solution was delivered complete with software providing a graphical user interface that monitors both the full UHF band and the narrow band receiver output. The four receiver channels can be streamed to an internal or external disk drive.
Bart Barnes, Senior Surveillance Engineer said 'For advanced radar systems Thales is looking for a partner that can work at the cutting edge of technology yet deliver COTS based solutions. Entegra have delivered this on time with expertise and support to back this up.'