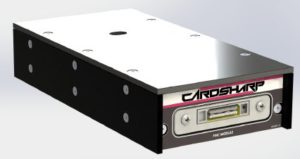 Cardsharp standalone with FMC-Servo module installed.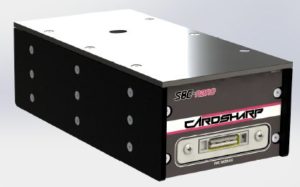 Cardsharp fitted to a Sbc-nano.
Shows the case available for the Cardsharp Zynq SoC board. The FMC-Servo module is visible on the front.
A larger case is available which houses the SBC-nano and Cardsharp with FMC module. This photo shows the FMC-Servo fitted to the Cardsharp. This system therefore includes analogue IO, Zynq SoC (dual Arm core and programmable logic), PCIe to an Atom running Windows/Linux, ethernet, USB and SATA.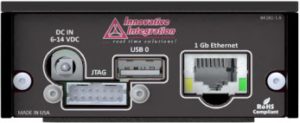 Rear of Cardsharp, shows ethernet, JTAG, power & USB.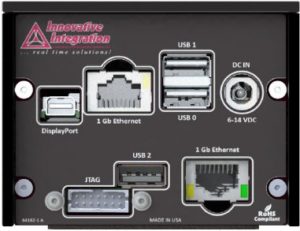 Rear of Cardsharp fitted to a Sbc-nano. Shows Cardsharp's JTAG, USB, ethernet and the SBC-nano's power, mini-displayport, ethernet and dual USB.